Amotekun* as a Cliche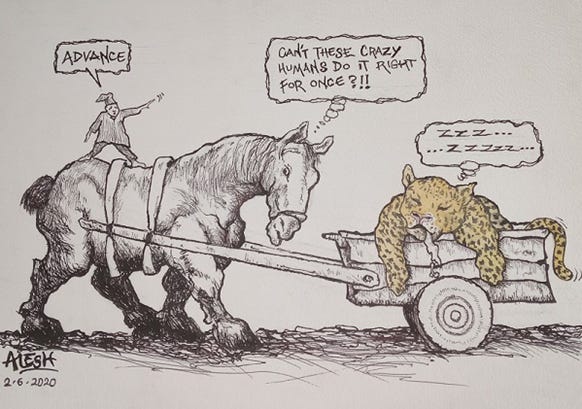 If the cliché 'Putting the cart before the horse' had an organic life, it would have protested vigorously to mankind that we have used it beyond the point of redundancy. From the cleric to the swindler, the philosopher, the politician, the food seller, the macroeconomist, rich, poor - not a day passes that the phrase is not expounded as an adage to deal with a situation, however mundane. Even the poor horse referred to, is tired. This noble animal deserves much more than what we have ascribed to it for thousands of years: a beast of burden, an object of sport, and the B-character pun in a morality tale.
But we humans are to blame. We are so flawed that even when we come up with very good ideas - improving security of lives and property in this instance - we too often fail to contemplate, and act through the obligatory steps to fulfilment.
If the midwives of the Amotekun security initiative had perfected the requisite legal instrument for its existence before its existence (yes), they would not be working overdrive now with their state assemblies to promulgate a law to back its premature birth. Clumsy, very clumsy.
The day we cease to make avertible errors is the day that the idiom 'Putting the cart before the horse' will become passé. Sorry, horse.
(Amotekun: An inchoate programme at improving citizens' security through community policing and vigilante activity in south-western Nigeria. Caveat: Definition may change anytime.)