On Lassa Fever...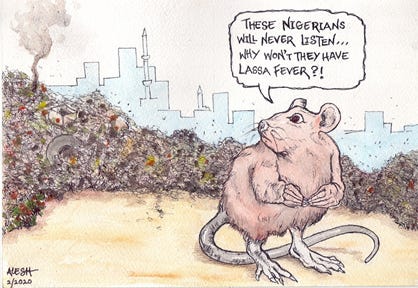 The Lassa fever outbreak is a good example of collective inertia in Nigeria, year in, year out.
We know the cause and enablers of this often fatal condition, and we know that every year, we have a rise in cases during the dry season.
We are all to bear some culpability for the hundreds of deaths that this eminently preventable disease causes.
Will there be a similar no-response, response next year?
You bet!