The Smugglers' Prayer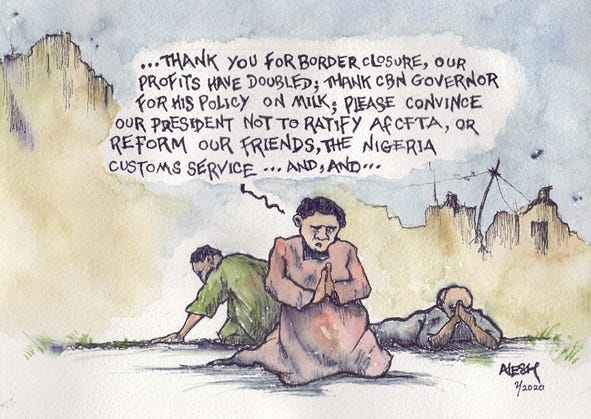 Nigerians are paying for Government's incompetence at our borders. Government through the agency of the Nigeria Customs Service, has the duty, among others, to secure and safeguard our borders. Border closure is to admit defeat in the fight against corruption.
Nobody should be mistaken that smuggling had reduced since the border closure. Rather, the cost of doing business has increased, with commensurate profit margins, if you can call them that.